There's more to bridal lingerie than something blue and a frilly garter. From bras to bustiers, shapewear to stockings, if you want to look your absolute best then what goes under the dress is just as important as the gown itself.
Today we will give you some tips on finding the perfect wedding lingerie and things to keep in mind when choosing it. Every bride should read the guide to what to wear under a wedding dress!
How Important is Bridal Underwear?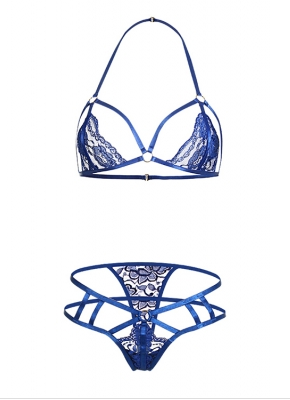 Wearing the perfect wedding underwear won't just make you feel amazing, it could also affect the way your dress looks too. It is so important to pick the right underwear, No visible panty lines or bra straps should be showing. It's all about the details because every bride wants to look perfect for her big day.'
Do I Buy the Lingerie or the Dress First?
A new bride should be buying her gown first as you cannot guarantee what you will walk down the aisle in until you have tried different shapes and styles, So the lingerie should be purchased afterward when you know whether to be looking for bra sets, corsets or Basques. Take a choice of bras, including strapless versions, along to try until you've chosen your wedding dress, this could help you decide what kind of lingerie you'll need to buy.
Will I Need My Wedding Lingerie for the Fittings?
Definitely, bring your lingerie to the fittings. Unless your dress has a fitted corset or basque in which case you will only need the pants. Dress fitters can also look at sewing your lingerie into the dress, especially for tricky necklines, so you don't have to worry about flashing your bra as you say your vows!
Will I Need a Bra Fitting?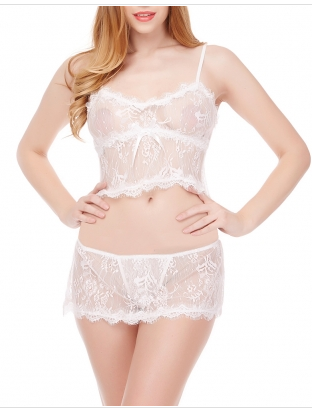 Absolutely, when you buy your gown it's not like shopping on the high street. All the designers have different measurement guides so one may not be the same as another. The same can be said for the lingerie, so check your measurements before purchase. Don't forget that if you do lose weight before the ceremony, you may need to get remeasured.
Do I Really Need a Bra?
It depends on your size and the dress you're wearing. For example, a fitted boned bodice will give more support. Many ladies prefer not to wear a bra but don't realize that, with a larger bust, the lingerie should be providing the support and not the dress. If you decide not to wear a bra you can always treat yourself to a gorgeous pair of stockings and some sexy undies.
Should I Always Go for White?
Not at all, Most brides aim to match their dress's color if it's white or ivory but others choose to match their second color they've chosen, for example for the bridesmaid's dresses or reception.Depending on the material of your dress, a bright white could actually be quite visible so cream shades are more suitable if you'd rather avoid practical but less glamorous nude.
Is Shapewear a Good Idea?
If you've got your heart set on a slinky satin gown then shapewear could be the perfect solution for a smooth silhouette. For a full-skirted dress, it's unlikely to make as much difference. Also, don't forget to think about how comfortable and practical it will be on the day. Comfortable shapewear can make you feel sexy and secure under your dress. Although it may not be a bride's ideal choice of lingerie, don't forget you can always change into something sexier later on!