It is reported that some big is on the way of the relationship of Beckham and his wife these days.  What a bad news! However, troubles never come singly! Our bosses are crazy——
Recently, some big things are going on in Lover-Beauty. There is a BIG! SALE! FOR! YOU! Most products are in their bottom prices!
Everyone wants to dress up themselves appropriately for each occasion, but not all of us have so much money. Here comes a good chance.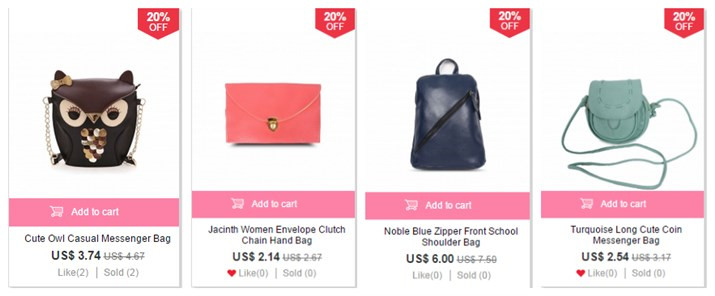 Are you always worried about how to pick and match clothes with a suited bag? Do you want to buy a nice one but the price is not as perfect as the bag? Lover-Beauty will save you from those questions!
Many kinds of bags, such as shoulder bag, clutch bag, backpack, leather handbag and so on, are on big sale now! You should not miss this good opportunity.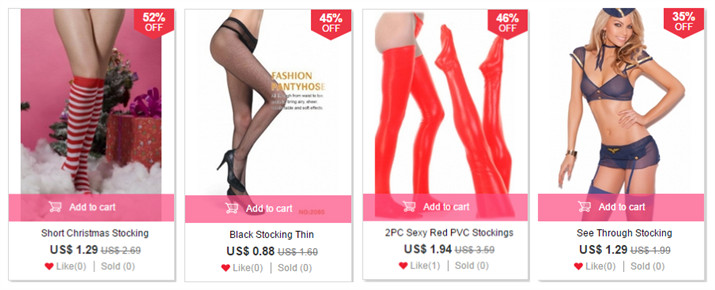 Stockings are necessary in many occasions, especial silk stockings, they are the synonym for sexy. Many ladies can't reject them even in chill winter.
This big sale is a good chance for you to stock up on stockings. We have lots of styles with different colors. Some of them will suit your taste.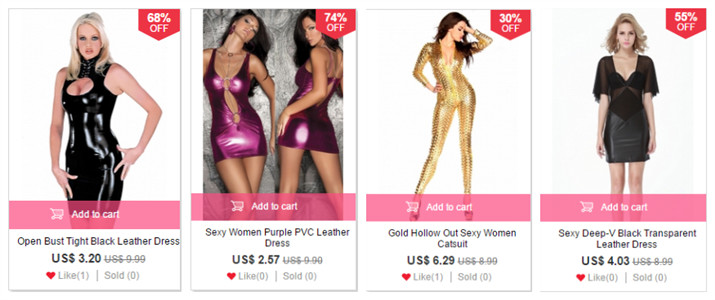 There are lots of charming styles of lingerie, sexy, cool, translucent, open front, bra set… All of them are in a heavy discount! How can you say "no" to them! Add them to your cart as soon as possible!!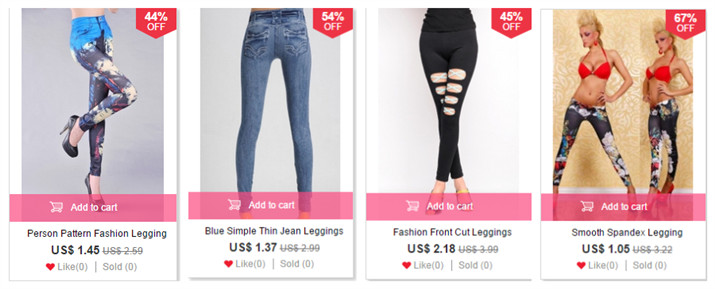 Leggings is very popular because they do well in showing your long and slim legs. We have jean leggings, print leggings, cut leggings and so on. All of them have a good elastic stretch and good quality.
Don't be hesitate to add them to your cart!! Opportunity knocks but once.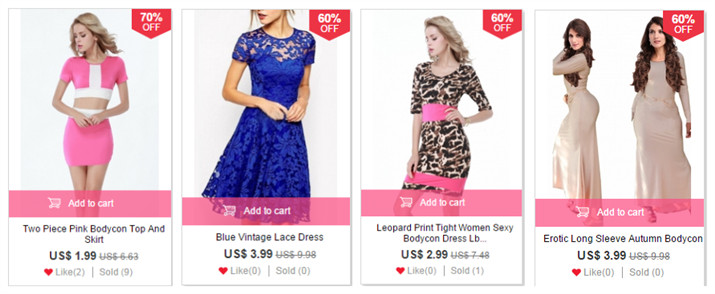 We all know that dress can show female temperament very well. A suitable dress can help you to catch more attention. We have long maxi dress, midi dress, mini dress, bodycon dress, evening dress, skater dress… we have everything that you expect to find!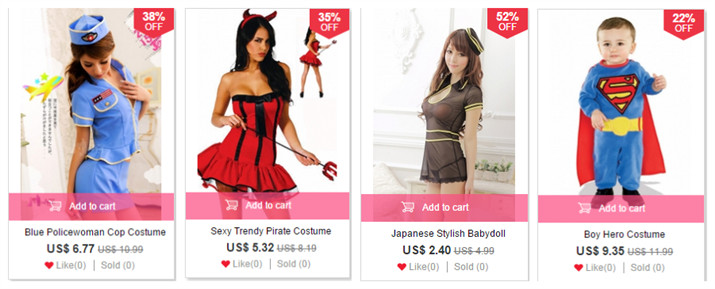 Costumes are very hot those years, especially in festivals. Many people like cosplay, some of them like uniform, such as nurse costume, police costume, sailor costume… and others may like animal costume, Christmas costume, lingerie costume… There are also many kids' styles. Don't you want to dress your little kid as a superman or a princess? Come on, add those you like into your cart as soon as possible.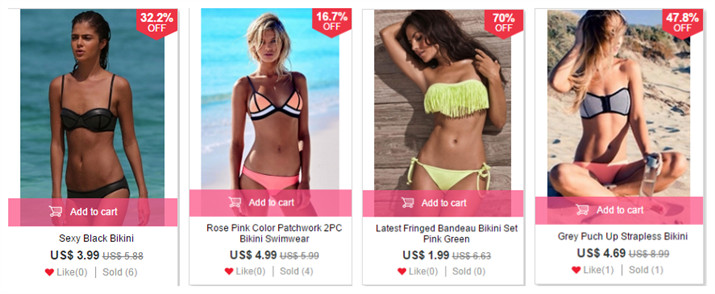 Hot summer is still in. Sexy bikini is very in! Don't you want to leave a sexy silhouette on beach? Don't you want to catch eyes? If you do, look at here! We have a big quantity of sexy bikini on big sale!! Don't hesitate too long or you will miss them.